AKA: Slain South African Rapper Was A Once-in-a-generation Pop Culture Sensation
The Oasis Reporters
March 31, 2023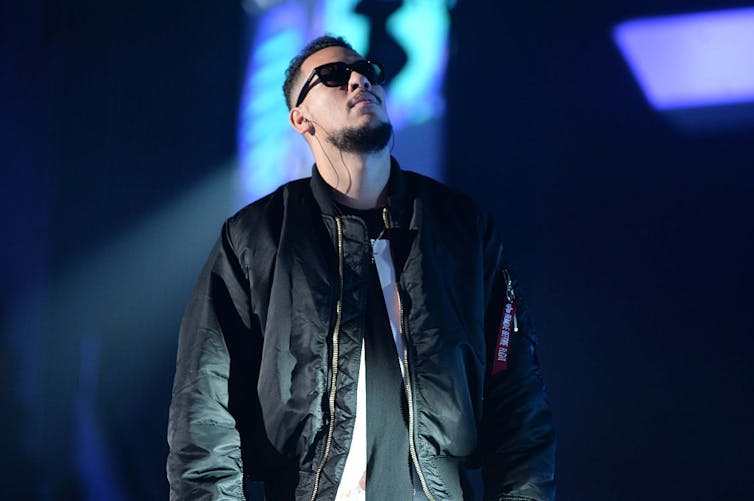 Sanya Osha, University of Cape Town


AKA, South Africa's most recognisable name in hip-hop, was gunned down – with his friend, celebrity chef Tebello 'Tibz' Motsoane – outside a restaurant along Durban's popular night spot Florida Road on 10 February.
It's reported that AKA was killed in a cold-blooded shooting, a recurring theme of gangsta rap culture. The ghastly manner of his death, apparently an orchestrated hit as captured by CCTV footage, is a first in the South African music industry and has had international reverberations.
The 35-year-old AKA was born in Cape Town as Kiernan Jarryd Forbes – and would later also tag himself as Supa Mega or Bhova. He was based in the country's biggest city, Johannesburg, where he hunkered down atop the hip-hop food chain for more than a decade. From the start, with his 2011 breakout single, Victory Lap, it seemed AKA was born for the role of top dog in a highly competitive and adversarial hip-hop scene.
Cape Town is regarded as the birthplace of conscious hip-hop in the country. Johannesburg's scene generally follows more commercial imperatives, often cloning US rap culture.
Commercial US hip-hop, generally speaking, is defined by conspicuous self-aggrandisement, photogenic babes and bling. It has been marked by fierce rivalries between cities and genres, and by guns, gangs, drugs, misogyny, violence, incarceration and death.
AKA embraced his self-annointed mission as a hip-hop star whole-heartedly. Undoubtedly, the African music landscape is diminished by his untimely death. His chest-thumping rants about his mega status and liberties – even when cringe-worthy – are also inimitable. He may not have been the most lyrical rapper or most gifted musician of his generation, but he certainly had the audacity to be a once-in-a-generation pop culture icon.
Unquestionably, AKA's single-minded drive to reach the apex of the hip-hop scene rubbed many up the wrong way. He bruised several fragile egos on the slippery slope upwards. Within such an aggression-driven scene, he'd have had many daggers drawn against him.
Beefs and fame
AKA, like most of his hip-hop peers, didn't do much to dissociate himself from the violence in US rap. It appears cool, irresistible, loaded and confers much-valued street credibility on the winners – and their record labels.
AKA thrived on numerous beefs (hip hop spats) with his main South African rival, Cassper Nyovest and lesser fish such as the re-emergent star Ifani. Since the 2019 xenophobic riots in South Africa, during which numerous foreign African migrants and their businesses suffered violent attacks, AKA stoked a beef with his former friend, Nigerian superstar Burna Boy. But in recent interviews, he'd been quite conciliatory about Burna.
Mass Country – confirmed by his family for a 24 February release in his honour – will be AKA's fourth album. It follows his debut Altar Ego in 2011, Levels in 2014 and Touch my Blood in 2018. He also dropped a collaborative effort, Be Careful What You Wish For, with South African rapper and producer Anatii in 2017.
These releases earned AKA multiple awards nationally and across the continent, including a South African Music Award for Best Male Artist in 2012. Together, they constitute his undeniable claims to SA hip-hop greatness.
Just a few days before he died, AKA reiterated he was South Africa's greatest ever hip-hop producer on account of his multiple hits. A couple of years ago, he claimed he was the country's greatest ever rapper with the exception of the late ProKid who passed away in 2018. Such provocative claims not only gained reams of media coverage but no doubt fuelled resentment within the country's teeming hip-hop community.
For the price of fame, AKA not only had to act the part, he also had to be associated with the nation's "it girls". His masculinist and out-sized ego is given free rein in hits such as The World is Yours and Congratulate.
Controversy and tragedy
In 2021, AKA experienced great tragedy when his 21 year old fiancée, Anele Tembe, appeared to have committed suicide while on holiday with him. She allegedly hurled herself off the 10th floor of a Cape Town hotel. Prior to her death, allegations of drug abuse, domestic violence and infidelity blighted the ill-fated relationship. Her death attracted extensive media attention.
Normally, a tragedy like this ought to have ended a rapper's career. But AKA voluntarily withdrew from the spotlight for a short while only to rebound with renewed vigour.
Of course, he was always amply supported by legions of fans called the "Megacy" with AKA as the infallible figurehead of a fanatical throng of loyalists. According to this staunchly supportive crowd, he was virtually a demi-god who could do no wrong. Even after his recent music releases were patently flops.
AKA seemed unfazed by his occasional music miscalculations, like his last EP, Bhovamania. On that lacklustre offering, the artist seemed to be gasping for inspiration and direction.
Instead, AKA continued to entertain his fans with outrageous views and pronouncements on Twitter – such as, female rappers should pick up fights amongst themselves because that's the nature of hip hop. He even hosted a reality TV show focusing on celebrities and cooking.
National pop sensation
In spite of his numerous controversies and beefs, AKA was also one of the most lucrative brands in South Africa. He snagged well-heralded deals with Reebok and Cruz Vodka before Tembe's unfortunate death.
As part of extending his dominance over the South African hip-hop scene, he released an unexpected hit, Lemons (Lemonade) featuring fellow rap star Nasty C in 2022. The track revived AKA's spirit and spurred him to work towards releasing his next album. He claimed his latest suite of songs was meant for all music lovers and not just hip-hop heads. He'd been telling all those who cared to listen that he had transcended hip-hop.
AKA's sudden death is a deeply disturbing tragedy and development in South African hip-hop. Previously, bitter rivalries between rappers had been driven by verbal insults and not much more. But murder is a whole different territory. AKA's life and music transformed the game. Let's hope his death does not foreshadow something more sinister for the music industry.
This article was updated to include confirmation of the posthumous release of the album Mass Country

Sanya Osha, Senior Research Fellow, Institute for Humanities in Africa, University of Cape Town
This article is republished from The Conversation under a Creative Commons license. Read the original article.