History Classes Help Students Develop Curious Minds – But Ghana's Teachers Aren't Equipped To Nurture This
The Oasis Reporters
May 8, 2023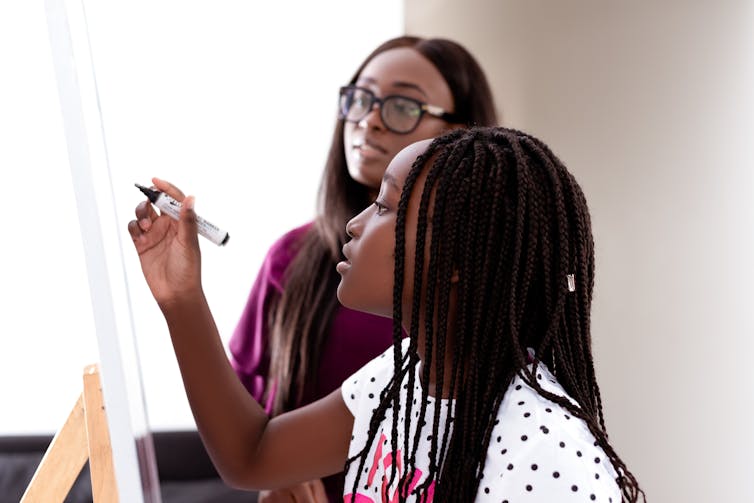 Gideon Boadu, University of Newcastle


There are two camps when it comes to teaching children: one says teachers should focus on guiding students to find things out for themselves. This approach makes learning meaningful and prepares students to connect learning to the real world. It's known as inquiry-based learning.
The other camp is critical of inquiry-based learning. It argues that teaching should be more structured and led by a teacher who provides information and explains concepts. Research shows that this approach supports student skill development.
In practice, teachers often combine methods that focus on inquiry and teacher-led teaching methods to support student learning.
The approaches matter in all subjects. But my area of interest is history. There are many ways in which history teachers can support students in developing curious minds. That includes teaching them to ask questions about the past, comparing past and present developments, and taking them to historical sites to have a first-hand learning experience of past events and people.
I had already studied the methods of secondary school history teachers in Ghana and found that they preferred to narrate historical events to students. So I set out to understand why Ghanaian history teachers don't use inquiry-based teaching methods.
My key findings were that secondary teachers felt unsupported in their work as the resources that could support inquiry-based teaching were not available. Teachers also complained about heavy workload. These findings matter as many teachers are reported to be leaving the teaching profession globally. Raising the status of the profession, keeping existing teachers by giving them what they need to teach in engaging, compelling ways and attracting new teachers is extremely important.
Teachers' insights
For my research I interviewed 24 secondary school history teachers from the Central region of Ghana to understand their teaching approaches as well as what informed their choice of teaching method. These teachers were also observed at work in their own classrooms.
The teachers said they lacked the necessary resources and support to carry out inquiry-based history teaching. They didn't have access to textbooks, maps, charts and educational technologies like school-owned computers or overhead projectors; some said they used their personal computers to support students' learning.
Further, they did not have the support of school authorities to take students out to historical sites to see where events happened and investigate them for themselves.
In addition, most teachers explained that large class sizes did not favour the use of inquiry methods. Some of the classes I observed had more than 80 students trying to fit into small rooms. This led to behavioural problems, so teachers spent more time trying to discipline students than they did on class work.
The only teacher I observed who carried out some inquiry-based teaching had just 25 students in his class. He told me that having relatively few students enabled him to do more inquiry-based teaching that got students involved in examining and thinking about the past.
Too much pressure
Teachers also reported that the history curriculum was overloaded with topics. For them, the pressure to cover the entire curriculum within a short period meant that there was no time to carry out inquiry-based teaching. The high importance placed on students' performance in examinations added to the pressure.
One teacher told me:



If they acquire only the skills in history and do not finish the syllabus and hence are not able to pass well, they cannot further their education. The school's image will also come to disrepute, and I, the teacher, will be questioned.
The findings are especially disheartening when one considers how many important historical sites there are in Ghana that could provide a backdrop for inquiry-based learning.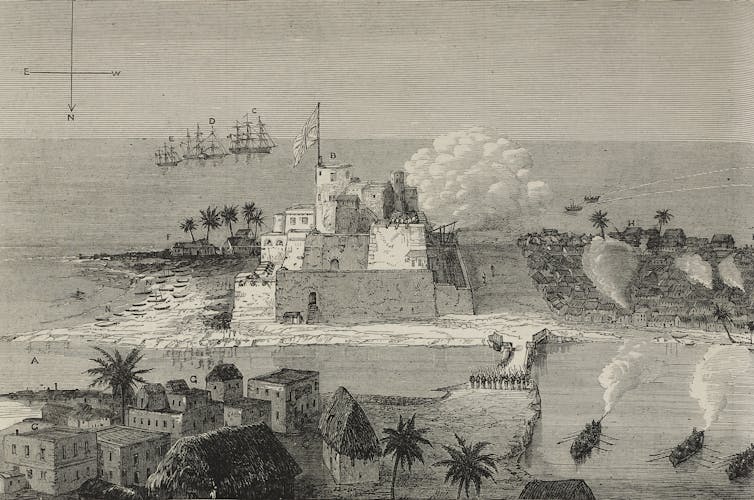 The Cape Coast and Elmina slave castles, for instance, hold important historical information and materials that can support inquiry-based teaching. By spending time there students could begin to engage with ideas rather than just being given information about the past.
What needs to be done
My results underscore how important it is to match the demands of teachers' jobs with the resources and support they need by involving all relevant individuals and groups, including teachers, in discussions about the teaching profession, curriculum design and teacher support.
The Ministry of Education and the Ghana Education Service need to provide the necessary resources and support to teachers to support the preparation of students. It is important to identify schools' resource needs to enable fair distribution of teaching and learning materials.
Basic resources such as textbooks, maps and other materials for illustrating the past should be made available to support meaningful learning of history. This is even more important given that history was introduced as a newsubject at the primary school level in 2019.
Changes to the history curriculum could also create more time for the planning and practise of inquiry-based teaching.
It is also crucial to reconsider the country's priorities and values about education. Covering the curriculum and ensuring students get good test results cannot be the only way to measure the quality of teachers and students. This will reduce teacher stress and improve their well-being. It will also encourage inquiry-based teaching and support student learning beyond the limits of the classroom.

Gideon Boadu, Sessional Academic and Research Assistant, University of Newcastle
This article is republished from The Conversation under a Creative Commons license. Read the original article.