King Charles's Coronation: How The Place Of Britain And The Crown Has Shifted In Canadian Schooling
The Oasis Reporters
May 7, 2023
A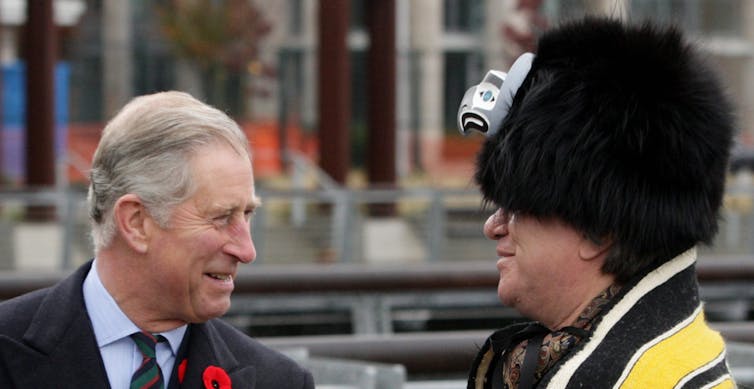 Alan Sears, University of New Brunswick




I agree, but it is also important to set that opportunity in the context of the central and contested role the monarchy has played in Canadian education.
Imagining and building nations is central to school systems, and began in Canada shortly after Confederation in 1867. Before the Second World War in English Canada, this effort focused on creating "a homogeneous nation built on a common English language, a common culture, a common identification with the British Empire and an acceptance of British institutions and practices."
Following the Second World War in Canada, a push emerged to separate Canadian citizenship from belonging to the British Empire. Ironically perhaps, it may be the move toward reconciliation between Indigenous Peoples and settler Canadians that could revive the focus of the Crown in Canadian schooling.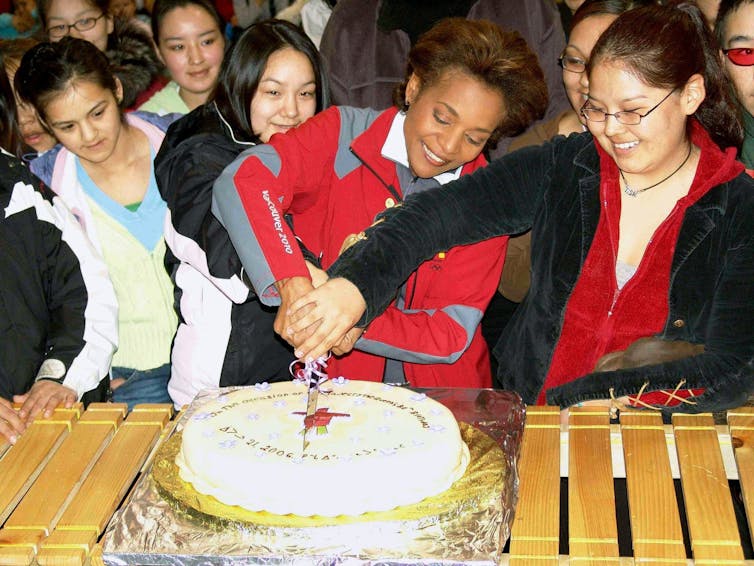 'Agency for national unity'
Following Confederation, Canada grew both by adding new provinces and territories and through immigration. This coincided with the push for universal public education which policymakers of the day saw as "an agency for national unity and social harmony."
According to Canadian historian Desmond Morton, that purpose was achieved in English Canadian schools by focusing on "the historical myths of British nationalism … What mere Canadian citizenship could compete with the claims of an empire that spanned the known universe?"
These myths, he notes, were conveyed by texts like adapted editions of the Irish National Reader, the first textbook used in Upper Canada.
1897 Royal celebrations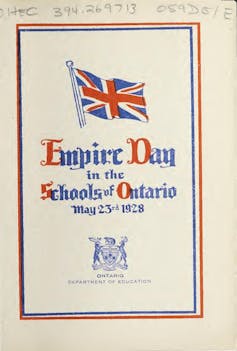 The impetus for this focus on empire flourished during Queen Victoria's Diamond Jubilee celebrations in 1897.
These celebrations inspired an outpouring of patriotic sentiment, and a push to foster patriotism in English Canada's schools.
In 1898, in promoting the idea of Empire Day as a public celebration of all things British in schools, George Ross, minister of education and later premier of Ontario. said: "The proudest sentiment which the old Roman could express was 'Civis Romanus sum.' The greatest sentiment, as well as the most stirring which we could put into the hearts and minds of our children, in my opinion, is 'Civis Britannicus sum."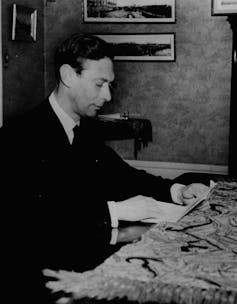 In 1898, the Dominion Education Association unanimously adopted a resolution declaring that the school day before the holiday for Queen Victoria's birthday on May 24 would be celebrated as Empire Day.
The first Empire Day was celebrated in 1899 and coincided with Queen Victoria's 80th birthday, adding fervour to the event. Empire Day continued to be a central act of commemoration in schools until well into the 1930s.
1940s and beyond
Toward the end of the 1930s and into the 1940s there was a shift away from this focus on what some called "Anglo conformity" in Canadian schools and society more generally. This happened for several reasons.
Firstly, it simply wasn't working. As historian Jack Granatstein pointed out, despite the best efforts of schools, many of the non-British newcomers to Canada did not identify with the Empire and clung to their ethnic communities and loyalty to distant homelands.
Granatstein noted "the singing of 'God Save the King,' … 'The Maple Leaf Forever,' and the reciting of patriotic poetry could do little in and of themselves to teach the values of the wider Canadian community," despite their regular inclusion in public schools.
Second, many educators and others began to see assimilationist approaches to schooling as morally wrong. They were beginning to recognize the injustice of what Mi'kmaw scholar Marie Battiste later called "cognitive imperialism" to extinguish alternative conceptions of society and nation.
That is not to say there was a quick move away from colonialist and assimilationist approaches to education: the last Indian Residential School did not close until 1996 and we have only begun to reckon with the relationship of schooling to settler colonialism and racism.
1947 Canadian Citizenship Act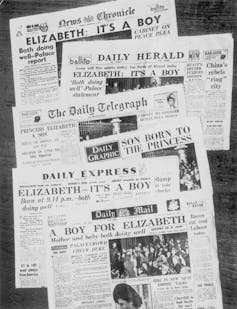 Beginning in the 1940s, provincial departments of education, in collaboration with the federal government, joined most of the democratic world in slowly moving toward greater acceptance of and respect for cultural diversity.
A growing sense that Canadians needed to imagine themselves as an independent people was fostered by Canada's participation as an independent and important part of the war effort against the axis powers. It found expression in the Canadian Citizenship Act in 1947.
Assumptions of citizenship
In later decades, the assumptions of citizen education began to shift from a focus on conformity to broader ideas of cultural pluralism including affirming forms of gender, sexuality or racialized identity as goals for education.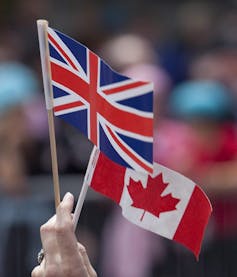 Today, while there is little focus on British history or institutions in contemporary Canadian curricula, colonialism and its assimilationist agendas persist in structures of schools and schooling. These include unexamined patriotic and commemorative practices, ceremonies and spaces that exist in almost any school.
An example is the iconic painting "The Fathers of Confederation," copies of which have adorned some textbooks or hung in schools. The painting presents a Eurocentric version of Canadian Confederation, often unchallenged.
Cree artist Kent Monkman's painting The Daddies presents a striking alternative consistent with this artist's mission "to challenge art history's colonial narratives."
Royal Proclamation of 1763
Of significance for thinking about the role of the Crown in Canada is that The Constitution Act of 1982 grounds treaty and other Indigenous rights in Canada in the Royal Proclamation of 1763.
Many Indigenous and other legal scholars recognize the proclamation "as an important first step toward the recognition of existing Aboriginal rights and title." The Assembly of First Nations (AFN) notes the proclamation set an approach to treaty making based on mutual respect.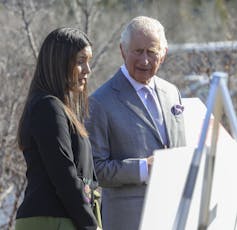 King Charles has expressed "profound sorrow" for the legacies of colonialism and a willingness to engage in discussion about those — but the Royal Family has also been called upon to issue apologies or reparations.
The Globe and Mail reports former AFN National Chief Perry Bellegarde has had a part producing educational materials with the Royal Canadian Geographical Society related to the King's links to First Nations.
Initiatives like this could help explore the meaning of nation-to-nation relationships.

Alan Sears, Professor Emeritus, Faculty of Education, University of New Brunswick
This article is republished from The Conversation under a Creative Commons license. Read the original article.