Patricio Guzmán: Fierce Filmmaker Who Chronicled 50 Years Of Chile's History After Pinochet Coup
The Oasis Reporters
October 22, 2023


Deborah Shaw, University of Portsmouth


This week marks half a century since the beginning of Augusto Pinochet's
brutal 17-year dictatorship – a dark and devastating period of Chile's history that continues to leave scars on the South American country.
On September 11 1973, Pinochet led a right-wing military coup, ending the democratically-elected socialist Popular Unity coalition of President Salvador Allende.
Anyone wanting to understand Chile's turbulent political and social recent history should turn to the films of Patricio Guzmán, the country's most important documentary filmmaker, who has just been honoured with Chile's National Arts Prize for his work.
His significance as a filmmaker is being marked with a retrospective of his work in a collaboration with Cinema Tropical and Icarus Films in New York this month. The week-long event, Dreaming of Utopia: 50 Years of Revolutionary Hope and Memory, features cinema screenings of Guzmán's films including new restorations of the previously unreleased The First Year (1972) and his classic film The Battle of Chile (1975).
This is welcome recognition. Despite being an important award-winning filmmaker with an international reputation, Guzmán's work deserves to be more widely known.
In exile under Pinochet
Like so many Chileans under Pinochet's dictatorship, Guzmán was forced into exile in 1973 following a period in the notorious Estadio Nacional (National Stadium), where many thousands of political prisoners were tortured and murdered. After some time in Cuba and Spain, the director made his home in France.
As someone directly affected by the dictatorship, his films combine the personal with the political. A fiercely partisan defender of Salvador Allende, there is no neutral point of view in Guzmán's films. They celebrate popular protest and struggles for democracy and equality. They reserve their ire for Pinochet and his legacy, including the atrocities committed by the military police under his command.
In an interview with Jorge Ruffinelli in his book on the director, Guzmán describes the role of documentary film as:



The critical conscience of a society. It represents the historical, ecological, artistic and political analysis of a society. A country without documentary cinema is like a family without a photograph album.
Battling for Chile
The Battle of Chile regularly features in lists of best political films and documentaries. It is a three-part, four-and-a-half-hour epic that captures Chile's complex political landscape and the deep divisions that led to Pinochet's coup in 1973.
The personal cost of the film is apparent in its opening dedication to the memory of Jorge Müller Silva, the film's cameraman who was tortured and "disappeared" by the military police.
One of its most famous scenes illustrates a shocking clash between a peaceful camera shot and a violent gun shot through the footage of Argentinean cameraman Leonardo Hendrickson, who records his own death, as the camera is left running after he is fired on by a solider. The film was described by Guardian journalist Andy Beckett as "the sacred text of the general's opponents at home and abroad".
Its legacy at home is the subject of Guzmán's Chile, Obstinate Memory (1998), a film about the screening of The Battle of Chile on his return to the country in 1996. Banned during the dictatorship, the film is shown, to emotional effect, to young people with little knowledge of the nation's recent history other than that sanctioned by the military regime, as well as to veterans and survivors of the dictatorship.
The two protagonists of this Chilean history and all that they represent have marked Guzmán's work. His film Salvador Allende was released in 2004, followed by The Pinochet Case in 2006, which is an exploration of the international and national attempts to bring the dictator to trial.
More important films follow in a remarkable career, including his trilogy Nostalgia for the Light (2010), The Pearl Button (2015) and The Cordillera of Dreams (2019), all of which, the films' distributor Icarus Films explains, investigate "the relationship between historical memory, political trauma and geography in his native country of Chile".
The feminist revolution
The roots of the recent Chilean mass protests known as the estallido social (social explosion) are explored in Guzmán's remarkable film, My Imaginary Country (2022). As he says in his documentary, the director wanted to discover how "a whole people had woken up 47 years after Pinochet's coup in a so-called social outburst, a major rebellion or even a revolution".
In contrast to The Battle for Chile, a film in which men dominate the public space, the answer lies with the women activists who feature, and who make up all of the interviewees. My Imaginary Country reveals a Chile riven by deep structural inequality and subjugated by a militarised police force (carabineros) seemingly at war with its own population.
Yet the film shows Chilean women fighting for a peaceful future. One image shows a protestor's powerful slogan: La Revolución será feminista o no será – the Revolution will be feminist or it will not happen at all.
This message permeates the film and is encapsulated by the central role of the feminist theatre collective LasTesis. As my co-author Deborah Martin and I pointed out in our research paper on LasTesis, their street performance of the song A Rapist in Your Path, which calls out state-sanctioned rape culture, went viral globally in 2019, the year of the estallido.
In December 2021 the new president-elect Gabriel Boric thanked the women of Chile after beating the far-right Catholic candidate José Antonio Kast. Boric promised to defend the rights they had "worked so hard to achieve".
Memory is central to the films of Patricio Guzmán, but a key point in My Imaginary Country is that if Chile wants to escape from the cycle of violence and repression his films have chronicled, the future has to be led by women's movements. Ever the documentarian, no doubt he will be watching how his country responds with interest.
---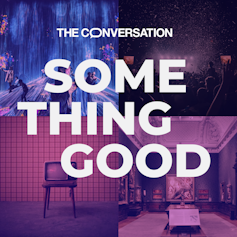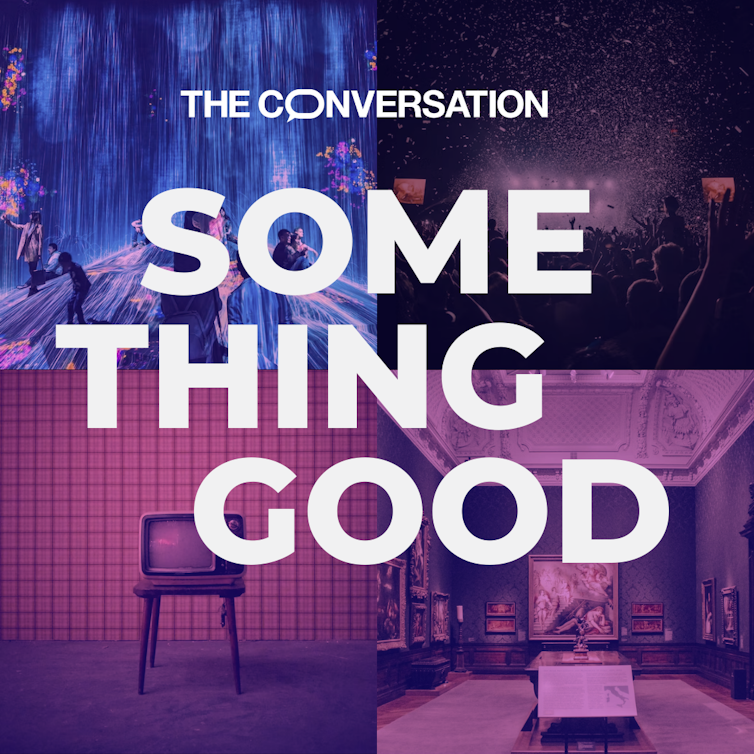 Looking for something good? Cut through the noise with a carefully curated selection of the latest releases, live events and exhibitions, straight to your inbox every fortnight, on Fridays. Sign up here.

---
Deborah Shaw, Professor of Film and Screen Studies, University of Portsmouth
This article is republished from The Conversation under a Creative Commons license. Read the original article.