Think Disability Is A Tragedy? We Pity You
The Oasis Reporters
August 2, 2023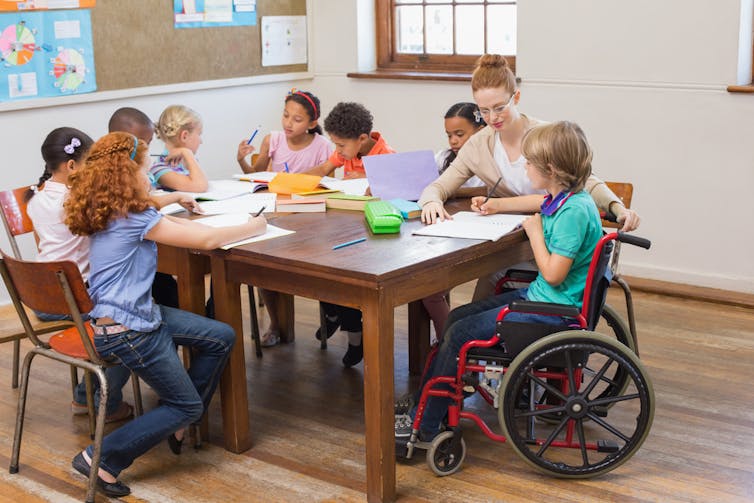 Heidi L. Janz, University of Alberta and Michelle Stack, University of British Columbia


You pick your child up at school and see her hanging out with a child with autism. Your reaction is: A) pride, B) confusion, C) concern, D) pity. If you said yes to any of the above you could have ableism.
In schools, disability prejudice impacts opportunities for connection and learning for all children. Another word for it is "ableism" — a form of discrimination that favours able-bodied people. It has long permeated our culture through stereotypes — from hunchback movie villains to the idea of the "supercrip" that defies all odds.
Ableism contributes to the isolation of children with disabilities. It encourages students without disabilities to see relationships with their disabled peers as helper-helpee relationships, rather than reciprocal friendships. Worst of all, ableism teaches children early on that some lives are more worthy than others. This can have deadly consequences — evidenced by the eugenics movement of the early 20th century, and by more recent events such as the 2016 massacre in a home for the disabled in Japan.
As a society, we need to say no to ableism. We must see disability for what it is — a natural part of human experience, rather than something to be feared.
We are two university professors, working in disability ethics and in education, who met in high school. Our friendship was very nearly destroyed by ableism. We offer our story as an illustration — of how disability prejudice can afflict all kids, and how to avoid it, in the classroom and at home.
A "normal" friend
We were both giving mainstream education one last chance when we met in Grade 11 English at Alberta College. What brought us together was our mutual (warped) sense of humour and bewilderment over why some people thought being just like everyone else was a good thing.
So, how did ableism almost destroy our friendship?
Well, there was the explicit ableism. A few months after we met, a nurse of Heidi's told her, "Michelle's just helping you because she feels sorry for you. You can't have a normal friend." Heidi started to pull away. Michelle felt like she had done something wrong. Eventually, Heidi told Michelle what the nurse had said. That was the first of many close encounters we've had with ableism.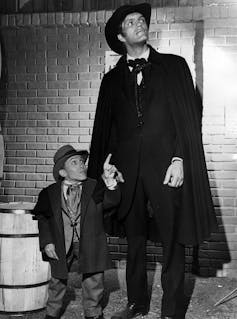 Then there were people who didn't bother to ask Heidi to repeat herself when they did not understand her. Others would simply ignore Heidi and talk to Michelle. When we'd go to restaurants, servers asked Michelle what Heidi wanted to order. Most memorably, there was the shopping mall Santa — who asked Michelle what Heidi's name was.
But there was also the implicit ableism. Michelle went from being seen as poorly behaved to being seen as angelic, just because she'd befriended Heidi, the disabled kid. Yet Heidi was given no credit for getting Michelle to school on time every day.
Michelle knew she needed to take Heidi's coat off and take her books out. (This was the 1980s; Heidi didn't have an aide at school.) Heidi developed her very own behaviour modification program. She ran over Michelle's feet with her very heavy power chair if she was late. She offered her a coffee or cookie from the cafeteria if she was on time.
Learning together
Heidi had an amazing occupational therapist that worked with both of us. She booked us an independent living suite to learn how to take care of each other over a week. We learned how to cook together (which did result in a visit from the fire department). Michelle learned how to dress Heidi, feed her and take her to the washroom.
Heidi learned to tell Michelle to drink her coffee before she attempted to help her with anything. "It's not safe before your coffee. I can wait. Go drink your coffee." By the end of Grade 11, we flew to Vancouver and spent five days on our own.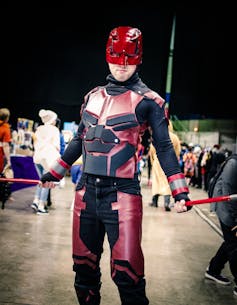 We grew together and encouraged each other to do what many did not expect us to do — go to university and eventually become academics. We are in different fields but have a similar commitment to expanding research-based public conversations and policy aimed at creating more equitable and inclusive societies.
Today, 33 years after we met, we see some changes in attitudes, but we still often encounter deeply entrenched ableism. This is not surprising given that from earliest childhood, we are inundated with disability stereotypes, such as telethon kids whose survival depends on the charity of able-bodied people. As we get older, we watch news stories about burdensome disabled people or the "supercrip" who achieves remarkable things. And many of the insults in the English language are based on disability.
How to de-ableize yourself
Approximately 15 per cent of the world's population has a disability, and that number is increasing as the population ages. Most people will acquire disabilities at some point. Signatories of the Convention on the Rights of Persons with Disabilities agree to foster respect for the rights of people with disabilities from early childhood on.
But how realistic is it to expect able-bodied people to have the capacity to implement non-ableist policies and practices?
If we want to educate children about the harmfulness of ableism, we need to start with de-ableizing adults. There are many strategies teachers can use in the classroom — to promote inclusion, learning and relationships between students with and without disabilities. But this is not just the job of teachers. It starts at home.
Think about fears you have about disability and where those fears come from. Think about what values are at play in deciding what makes for a good school, workplace or community. How might the values be different if people with disabilites were at decision-making tables?

Heidi L. Janz, Adjunct Professor of Disability Ethics, John Dossetor Health Ethics Centre, University of Alberta and Michelle Stack, Associate Professor, University of British Columbia
This article is republished from The Conversation under a Creative Commons license. Read the original article.