Chaos Coming To Canada After U.S. Decision On Refugees

The Oasis Reporters
January 29, 2020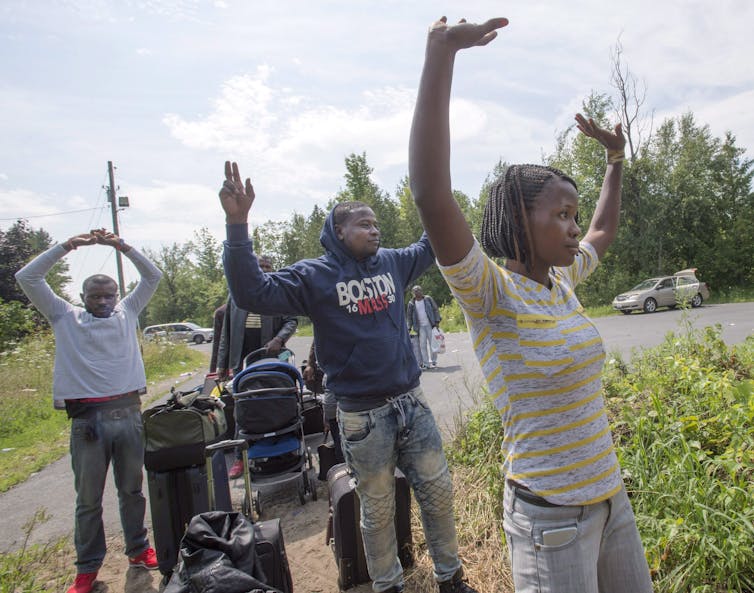 Kelly Toughill, University of King's College
A recent decision by the United States against victims of domestic violence has doomed the Canadian government's attempts to stem the flow of would-be refugees flooding into Quebec from New York.
The short-term consequences will be more chaos at the border and in the policy units of Immigration, Refugees and Citizenship Canada and the Canadian Border Services Agency. The long-term consequences will be more tension between Ottawa and Quebec City, and better fortunes for the Conservative Party.
This wasn't a deliberate attack. Canada is just collateral damage in the U.S. war on immigration.
U.S. Attorney General Jeff Sessions announced June 11 that victims of domestic violence will no longer be able to claim asylum in the U.S. even if authorities in their home country are unable or unwilling to protect them.
No asylum for domestic abuse victims
Specifically, he overturned an immigration appeals court ruling that granted asylum to a woman who suffered domestic abuse and who could not get protection from authorities in her own country of El Salvador.
How does this relate to Canada?
Sessions' proclamation puts U.S. refugee policy in direct conflict with the refugee policy of Canada.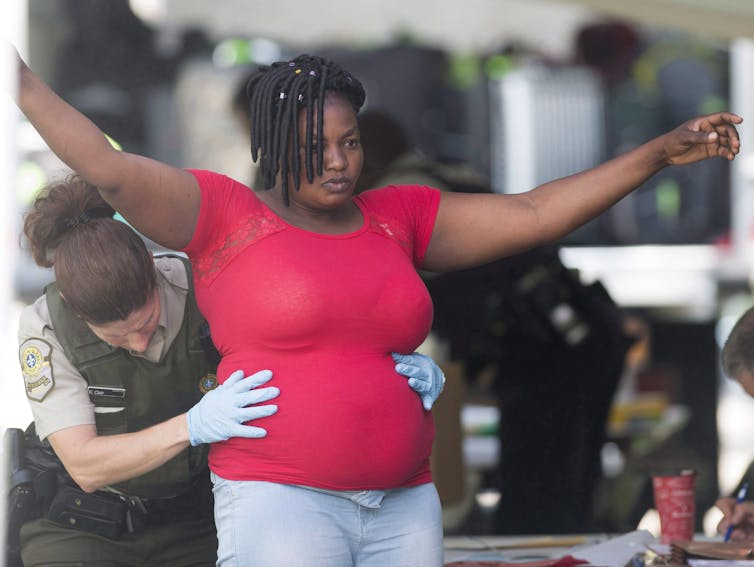 Canada turns back would-be-refugees who arrive from the U.S. because, in theory, the two countries have similar asylum systems based on similar values and international law.
The 2002 Safe Third Country Agreement rests on three pillars: That both countries follow two United Nations treaties, the 1951 Convention Relating to the Status of Refugees and the 1984 Convention on Torture; that both have administrative systems that fairly and properly evaluate refugee claims; and that both respect human rights and have an independent and impartial judicial system.
Sneaking into Canada
The agreement requires would-be refugees seek asylum in the U.S. if they land there first, but there are exceptions. One way around the law is to sneak into Canada and ask for asylum without crossing at an official border.
This rule applies to almost anyone who is in the U.S. regardless of how they got there. For example, Central Americans may have entered the U.S. illegally after walking through Mexico. Nigerians may have flown in with a study visa or tourist visa.
In some cases, people may have been in the U.S. legally for years. Realizing they will be killed if they go home, they then come to Canada for protection because they think they have a better chance winning a refugee claim here than in the U.S. Some may even have applied for refugee status in the U.S. and been rejected.
(For example, the Salvadoran woman that Sessions said couldn't file a refugee claim would have a very good chance in Canada if she came here — but only if she sneaked into the country. If she showed up at an official border crossing, she would be turned back to the United States.)
Crossings increased after Trump's win
It used to be rare that people sneaked across the border to avoid the Safe Third Country Agreement so they could ask for asylum in Canada, but that changed after Donald Trump won the U.S. presidency.
Last year, more than 18,000 people crossed fields, ditches and streams to reach Canada without being screened at an official border station. Most of them crossed from New York into Quebec.
The Quebec government was not amused. It complained about the cost of sheltering the asylum seekers and popular opinion turned against the flood of would-be refugees.
At the same time, internal polling showed Canadians in general were becoming less sympathetic to immigration, partly because of the influx of irregular refugee claimants.
Canadian Immigration Minister Ahmed Hussen moved quickly to try to reverse the trend with a multinational publicity campaign.
Opposition MPs have seized on the issue, hammering Prime Minister Justin Trudeau to turn back all refugee claimants who come to Canada from the U.S., even if they don't cross at an official border.
Trudeau urged to quit agreement
On the other side, many of Trudeau's allies have urged him to abandon the Safe Third Country Agreement, saying the U.S. no longer protects refugees as it should. Even members of the Liberal government that originally signed the agreement are urging Trudeau to suspend it.
Immigration lawyer Peter Edelmann predicted that Sessions' ruling will force Canada to act.
"This announcement makes it clear that the minister needs to reconsider if the U.S. is a safe third country," he said.
"It is clear that for a woman who is facing violence and has a credible fear, sending her to the U.S. is not sending her to a safe place. There appears to be no argument that the U.S. is a safe third country for that claimant."
Before this week, Trudeau seemed more inclined to toughen the border and the agreement than to abandon it.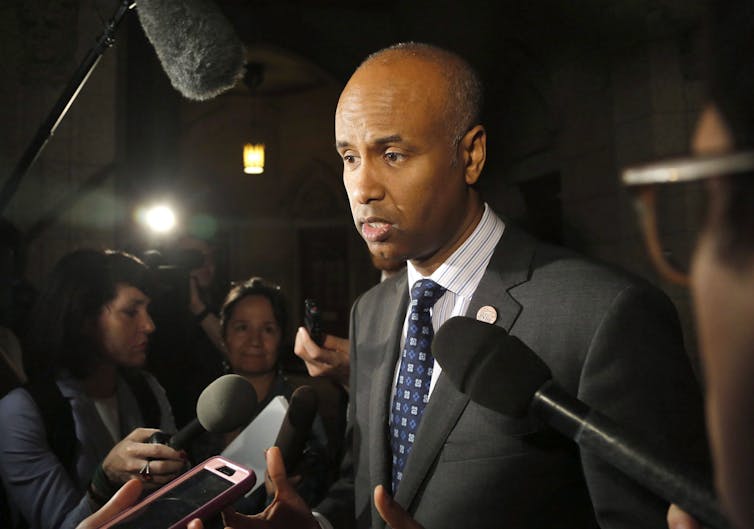 Hussen recently mused about changing the Safe Third Country Agreement so that Canada could automatically reject asylum seekers even if they didn't enter Canada at an official border crossing. The new system would rely on fingerprints and eye scans taken when people first arrived in the U.S. and then made what are now called "irregular crossings."
It's messy
So, it's messy. But Sessions just made it much messier by flat-out promising to return women to homes and countries where they are likely to be beaten and even killed.
There are other areas of refugee law where the two countries diverge, but this is one the Liberal government will not be able to ignore.
The prime minister has staked the moral authority of his government on gender equality. From the gender-balanced cabinet (remember "Because it's 2015"?) to the G7 focus on female empowerment and economic equality, raising the status of women has been the signature value of his government.
If Trudeau abandons the Safe Third Country Agreement to allow more refugees to enter at the border, he will be going against the trend of public opinion in Canada and handing the Conservative Party a ready-made issue for the next federal election.
If he strengthens the Safe Third Country Agreement, he will knowingly risk the lives of women who are hunted in their own homelands.
If he does nothing, the flow of asylum seekers sneaking into Canada will increase, and he will be labelled weak and indecisive.
Remember Alan Kurdi, the Syrian toddler whose death on a beach in Turkey helped turn the election for Trudeau? Someone in the Prime Minister's Office must be shivering with the thought the next election could feature the body of a woman who was turned away from Canada because we consider the United States a safe country.
Chaos is coming.

Kelly Toughill, Associate Professor, University of King's College
This article is republished from The Conversation under a Creative Commons license. Read the original article.