Sierra Leone Elections: Survey Reveals What Voters Care About Most
The Oasis Reporters
June 24, 2023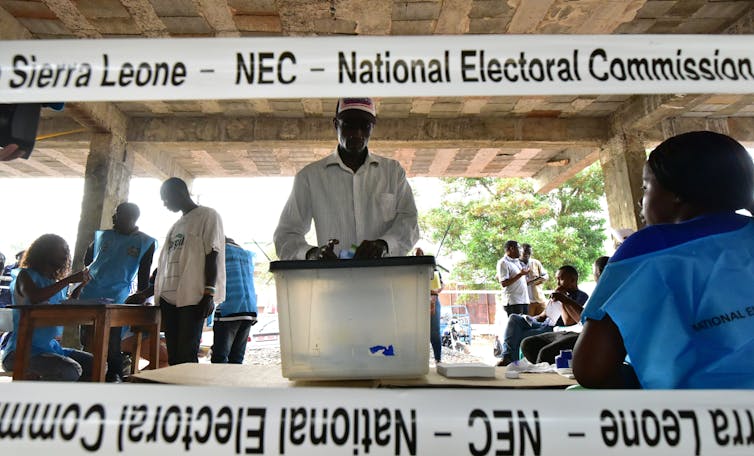 Robert Nyenhuis, California State Polytechnic University, Pomona; Matthias Krönke, University of Cape Town, and Thomas Isbell, University of Cape Town


Sierra Leoneans go to the polls again on 24 June, in the country's fifth post-conflict electoral contest.
For more than two decades following its civil war, Sierra Leone has experienced relatively free and fair multiparty elections.
The 2023 presidential race features a 2018 rematch with incumbent president Julius Maada Bio of the Sierra Leone People's Party squaring up against Samura Kamara of the All People's Congress. Also up for grabs are 132 seats for members of parliament and local council seats.
We've drawn on recently collected Afrobarometer data to offer insights into how Sierra Leoneans view democracy and government performance, and what the key election issues are.
There seems to be widespread agreement, across age, that economic management, food shortages, health services, infrastructure and education are the most pressing issues.
The country has faced food shortages, high inflation and high unemployment.
President Bio has promised a job creation programme, aimed at improving youth employment. The challenger Kamara has echoed this promise and criticised the ruling party for its poor economic stewardship.
New generation of voters
Afrobarometer conducts public attitude surveys on democracy, governance, the economy and society through nationally representative face-to-face interviews with 1,200 citizens in almost 40 African countries.
For this analysis, we mainly rely on Afrobarometer data collected in June and July 2022 in Sierra Leone. We also use data going back to 2012 when describing longitudinal trends.
The Sierra Leone 2023 election is of particular interest as a large proportion of the post-war generation will vote for the first time since the country's return to multi-party elections in 2002.
We paid particular attention to differences between citizens who became adults after the end of the civil war (18-35 years of age) and their older peers.
Figure X below shows the most important issue facing Sierra Leoneans, across different age groups.
Relative to other age groups, the younger generation do seem to be slightly more concerned about economic management and less concerned about the quality of health services.
One shortcoming of the Afrobarometer data is that we are unable to pinpoint the views of those 21 and younger. The survey put them in a group with those up to 35.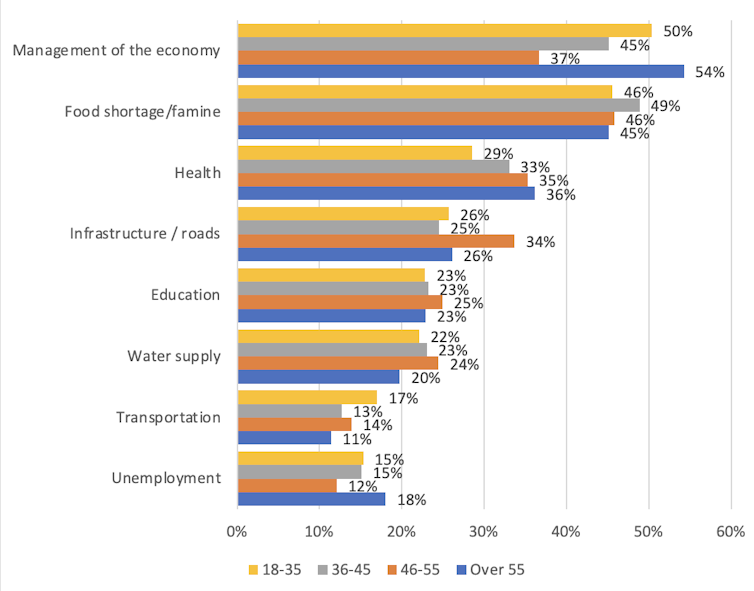 Support for democracy, elections, and multiparty competition
Sierra Leoneans showed high levels of democratic commitment (Table 1): 84% support democracy, saying it was always preferable to other forms of government.
Democratic backsliding has occurred in many countries around the world. But, for the past decade, 89% of respondents in Sierra Leone have preferred to choose their leaders through regular, open and honest elections.
When it comes to choosing from competing parties, the evidence looks more mixed. The share of citizens who favour competition has varied over time from only 54% in 2012 to 64% in 2015. It returned to just over half of the country (54%) in 2022. But more younger people were in favour of party competition (59%) compared to older citizens (41%).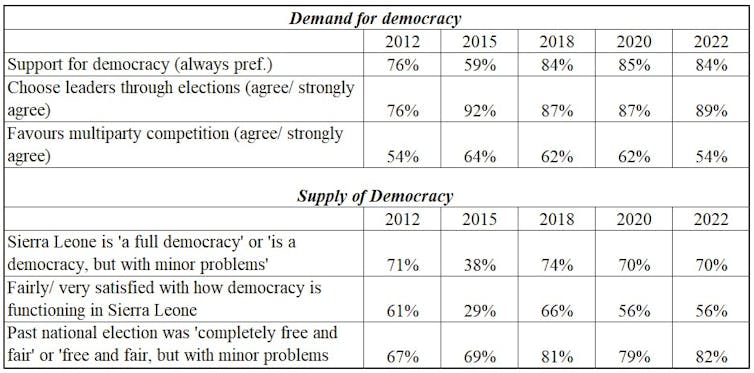 Table 1. Perceived demand and supply of democracy in Sierra Leone
Roughly eight in ten said the past national election was "free and fair" or "with minor problems only".
On the other hand, only slightly more than half of respondents said they were "fairly" or "very" satisfied with the way democracy was working for them in 2022. This sentiment was virtually the same across all age groups.
How is government doing?
Voting decisions are often linked to government performance, specifically economic management and providing basic services.
Turning to popular evaluations of government performance in the past years, Table 2 illustrates the results are decidedly mixed. A majority of Sierra Leoneans said government had been doing worse compared to a decade ago on managing the economy or managing water supply. But they appeared more positive regarding government's handling of education.
Since the Sierra Leone People's Party took over in 2018, three out of four citizens have been satisfied with government performance in this sector. Their evaluation of health services has turned more positive as well, but the difference is less drastic.
Sierra Leoneans were split on the government's handling of managing physical infrastructure such as roads and bridges (49% positive, 50% negative). These evaluations were very consistent across age groups (results not shown).
Table 2. Government handling the following issues: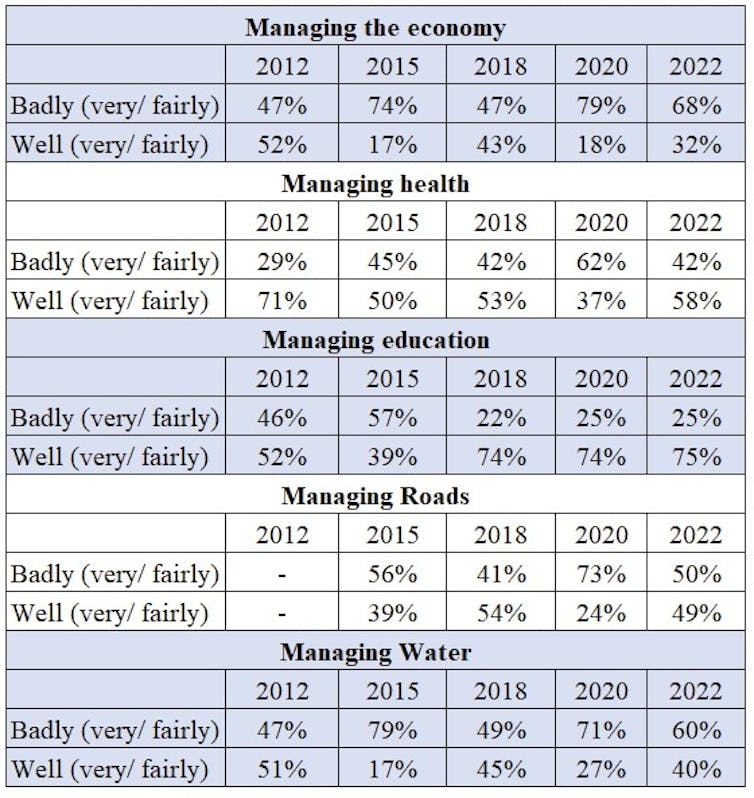 What issues matter most to Sierra Leoneans
Elections are not only a performance evaluation of the current government, but also a vote on whether the contestants can tackle the country's most urgent issues.
According to Afrobarometer data, economic issues are top in the minds of most Sierra Leoneans. (Figures 1 and 2 below)
In 2022, 38% of citizens had gone without food at least several times over the previous year. The World Food Programme estimates 57% of people in Sierra Leone are food insecure.
While healthcare (31%), infrastructure (27%) and education (23%) remain among the top issues citizens care about, all have decreased in importance over the past few years (Figure 2). Young adults largely agree with their older peers about which issues are most pressing (with the partial exception of healthcare).
Figure 1. Most important problem the government should address (Top 3 responses)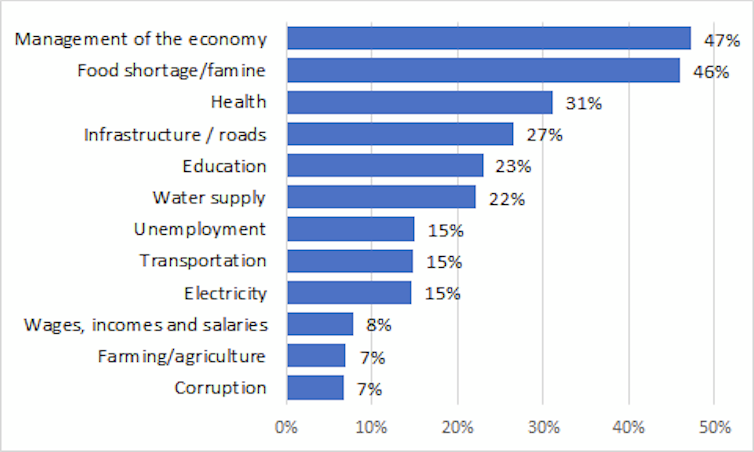 Campaign issues
From his Twitter profile, Bio has campaigned across the country, holding rallies in all four provinces and in both the rural and urban districts of the Western Area.
He has promised sustainable economic transformation, free quality education and a 30% female representation quota by law. His focus has been on agricultural productivity, health and sanitation standards, youth and gender employment, and infrastructure.
Kamara's campaign appeals have largely focused on economic issues. He has put forth an inclusive political message and attacked certain political institutions for their incompetence.
His Twitter activity has been much more sporadic but he has also campaigned heavily in the rural and urban districts of the Western Area.
Figure 2. Change in most important issue, 2020 to 2022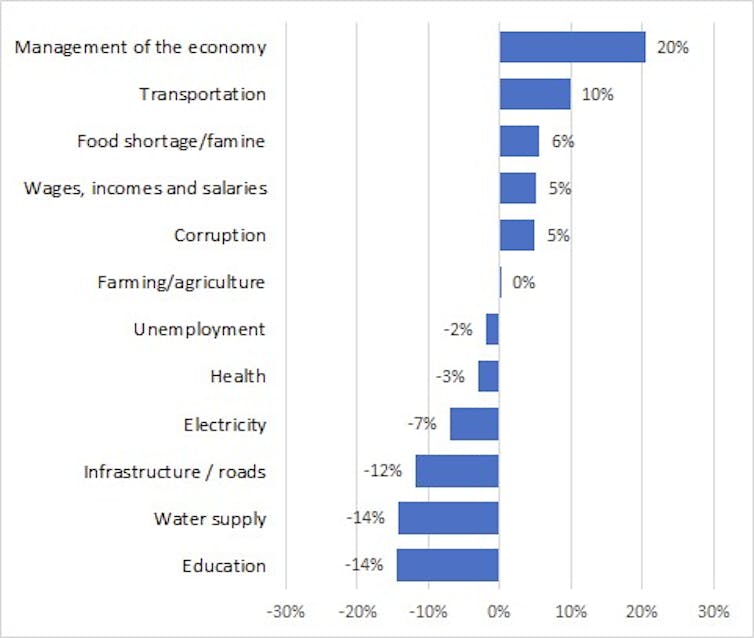 Conclusion
One looming issue will be the corruption trial that Kamara is facing. Charges were filed against him in November 2021 for alleged misdoings while he served as foreign affairs minister in 2016.
The case has been adjourned until after the election, allowing him to remain on the ballot.
Corruption is not a major issue, relatively, for most Sierra Leoneans.
Overall, while all age groups are committed to democracy, and younger citizens in particular seem to be in favour of a competitive party landscape, only half of the country is satisfied with democracy's functioning.
Thus, it will be especially important for the upcoming elections to be free and fair, and for the winners to strengthen the country's democratic journey.

Robert Nyenhuis, Associate Professor, Department of Political Science, California State Polytechnic University, Pomona; Matthias Krönke, PhD student in the Department of Political Studies, University of Cape Town, and Thomas Isbell, Post-doctoral research fellow, University of Cape Town
This article is republished from The Conversation under a Creative Commons license. Read the original article.